Evolution of Participatory Process
Benefeciary Selection
Owner of the land

Willing to do work himself / herself

Resides in the village

Willing to be actively involved in WUG formation

Willing to learn and share his knowledge with others.
WATER USERS GROUP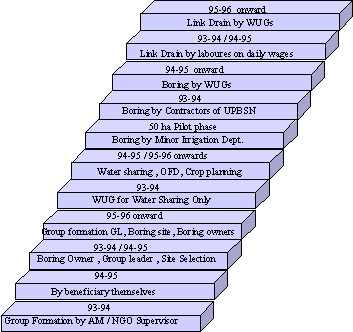 Boring development by the WUGs led to the concept of developing one boring mechanic from among the beneficiaries farmers in each circle.

A step towards Human Resource Development.
SITE IMPLEMENTATION COMMITTEE